Other Chattanooga Art Galleries Can't Do What We Do!
We are Direct Importers of Russian Impressionism Art and Contemporary Russian Art and We Proudly Offer You the Very Best in Terms of Quality, Service and Value!
Welcome to the L.P. Cline Gallery. We serve the art buying public everywhere – nationally and internationally, We've been in business since 1981. And, we'll always help you get the best quality and value in original Russian art.
Russian Art isn't just our business – it's our #1 passion. We offer original fine art oil paintings from the most outstanding Russian Impressionism artists of the Soviet impressionism era, as well as spectacular works by the best Contemporary Russian artists of today!
We are a Direct Importer of original Russian art. We travel deep into Russia every 8-12 weeks to carefully select paintings directly from the artists, or from the artist's families, that represent the best in Soviet impressionism era and post-Soviet era art. (Other Chattanooga art galleries don't do this?)
You can view our complete collection of original Russian art on our website. Then, if have any questions or want additional information, we're just a phone call or email away. And don't worry, we can safely ship to most locations.
Whether you browse our Main Gallery or Search by Artist, you're going to fall in love with the extraordinary beauty and mystical character of these ORIGINAL fine art oil paintings. Here are a few examples: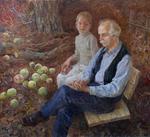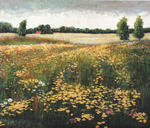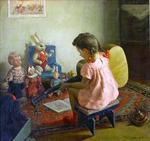 Browse Our Online Gallery...
Our Latest Arrivals (55), Charcoal Sketches & Drawings (12), Military Art (29), Impressionism Art (64), Historic Places of Russia (46), Soviet Realism Art (39), Narrative Style Paintings (92), Landscape Paintings (55), Portraits (42), Propaganda Art (1), Collective Farm Paintings (16), Russian Still Life Paintings (10), Contemporary Art (5), Nautical & Sea Paintings (13)
How To Find Our Gallery...
Please view our contact us page for gallery opening times!
Also see Chattanooga Art Galleries, Dallas Art Galleries, Minneapolis Art Galleries, New York City Art Galleries, San Antonio Art Galleries, San Francisco Art Galleries, and Santa Fe Art Galleries