Ivan Vasilievich Kolesnikov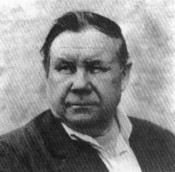 Ivan Vasilievich Kolesnikov was born on October 2, 1923 in Krasnogvardeyski in the district of Belgorod. The Russian Impressionist style of paintings awarded him membership in the Artist Union of the Russian Federation. Ivan Vasilievich Kolesnikov lived and worked in Lipetsk, (the administrative center of Lipetsk region), he was a participant of provincial, regional and All Russian exhibitions. Ivan Vasilievich Kolesnikov's works are in Yugoslavia, Germany and the USA, he died in December 1999.
"Portrait of A Woman in a Fur Coat"
Oil on card
Date: 1957
Size: 9.5" x 12.25"
Signed in cyrillic on reverse
THIS ITEM HAS BEEN SOLD
Please contact our Gallery for additional
information about this artist.