L.P. Cline Gallery Spotlight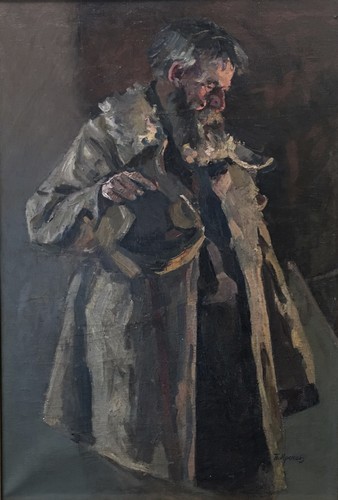 "Peasant"
Piotr S. Krokholev was born in Mylinkovo (Kurgan reg.) in 1919. Piotr studied at Sverdlovsk Art College from 1937 - 39: At the Repin Institute from 1945 - 1952. Piotr was active in Minsk, Belorussia, and began exhibiting in 1953.

Piotr painted thematic paintings, especially devoted to collectivization and World War II; portraits, landscapes.

Piotr S. Krokholev taught at the Minsk Theater Art Institute for many years.
Also see: