Egor Semenovich Zherebtsov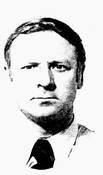 Zherebtsov was born May 1941 in Novo-Khrenovoe in the village of Panino, district of Voronezh. He received his art degree from the Institute of Art Sculpture and Architecture in Leningrad in 1971. (Repin Art Institute) Egor was a thematic painter as well as a portrait artist. He became a member of the USSR Arist Union in 1974.
Zherebtsov began exhibiting in 1972, and participated in regional and zonal exhibitions in 1974, 1976, 1980, 1984, he also exhibitied in the All Russia Exhibition in 1985.

From a recent visit: This is a direct quote in his own words:
"Basic subject of my creative-is people in the modern village. This is not accidentaly. I am born and grow in Panino village and now I not lose connects with my small motherland. There I have a lot of really friends. This is an amazing interesting people, they know the real price of the bread. Almost all of my creatures (creations) born in communication with them. In connection, close human.
From the meetings and impressions, watching for work of people, in this work, as I think, always have an element of celebration domestic, arising from deep connection this work and the nature, natures awakening, maturing, flowering, was born my conception of my painting "Initiation of Grain".
"I am not see life of village divided different landscape, different people and machine. I see always together and love this like artist-painter in the unity. But main always still, human, his plastical and soul beauty".
Please contact our Gallery for additional
information about this artist.