Outstanding Original Russian Art is Our Passion!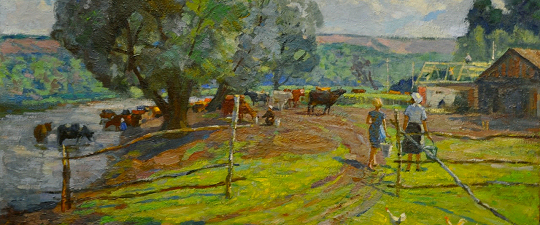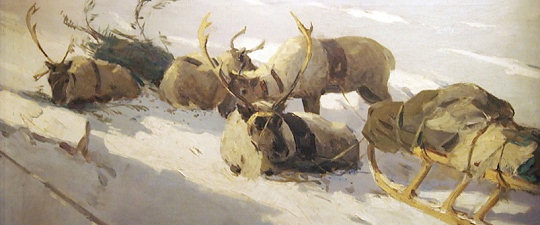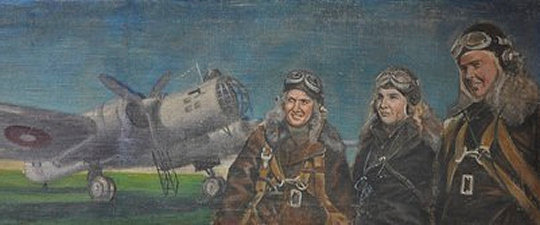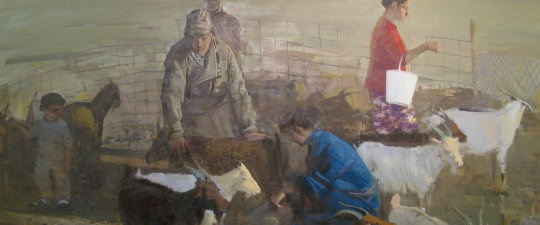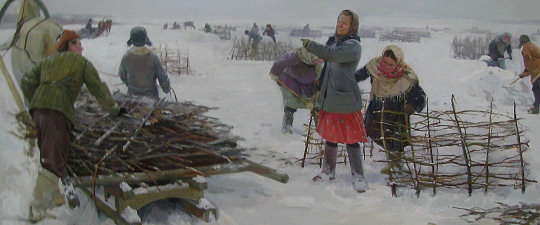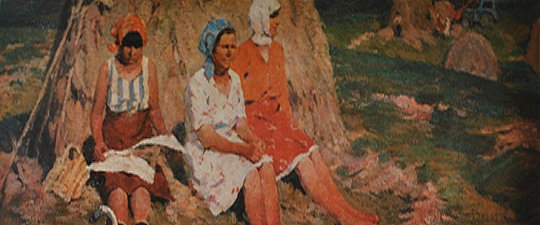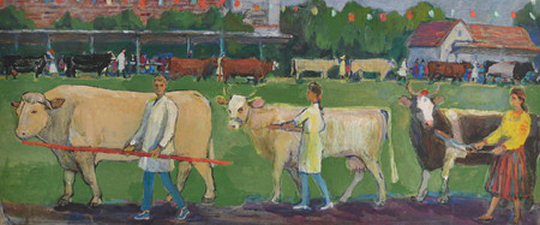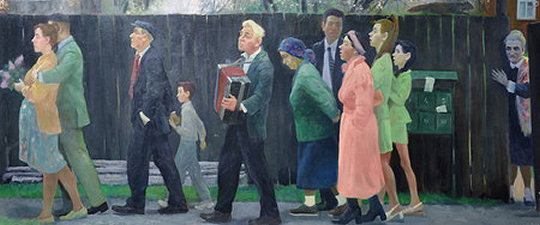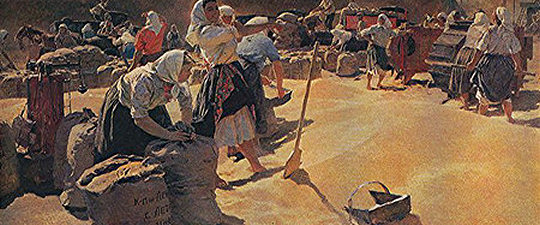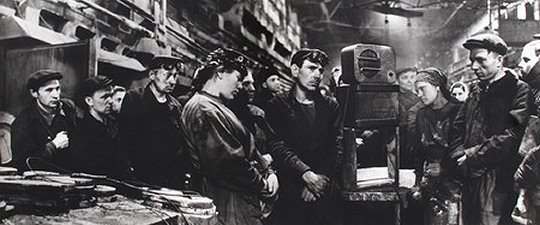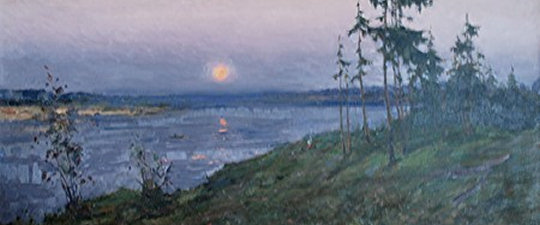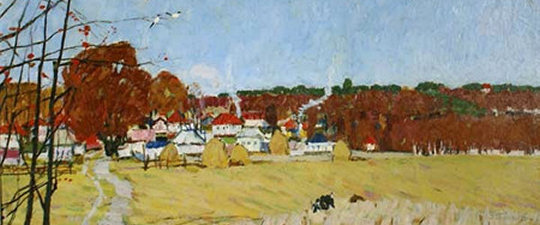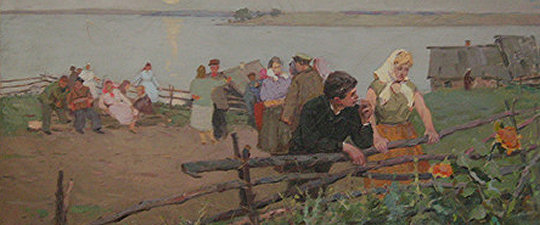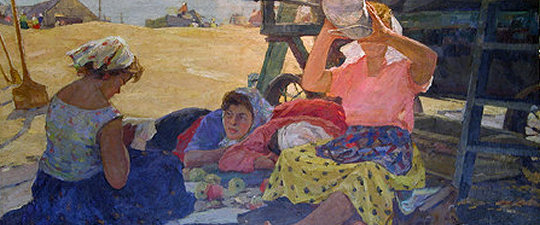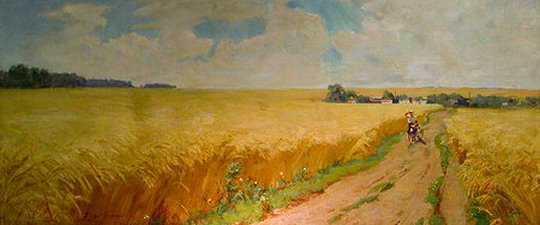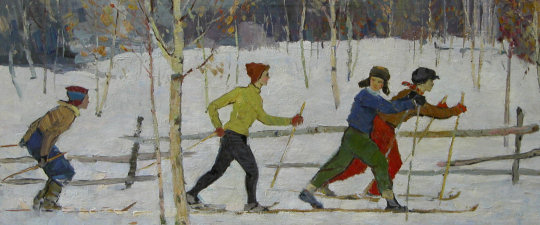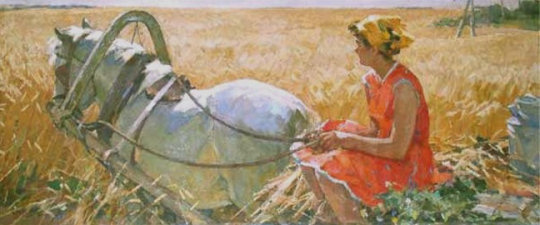 We are Direct Importers of Russian Impressionism Art and Contemporary Russian Art and We Proudly Offer You the Very Best in Terms of Quality, Service and Value!
Welcome to the L.P. Cline Gallery where original Russian Impressionism Art and Contemporary Russian Art isn't just our business – it's our #1 passion! We're proud to be able to offer you this amazing collection of Russian Impressionism Art and Contemporary Russian Art for sale. Whether you browse our Main Gallery, or if you'd rather Search by Artist, we're confident you're going to fall in love with the extraordinary beauty and mystical character of these ORIGINAL fine art oil paintings for sale in our Gallery. In addition, we're certain you'll find our Featured Artist page extremely interesting and informative. You'll be amazed by the intricate beauty of our Russian Lacquer Boxes. You can check out the Russian art resources available on our Russian Books page. And last but not least, take a moment and subscribe to our popular FREE quarterly email newsletter, "The Amazing Art of Soviet Russia."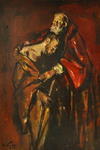 What Makes Us Unique? We are a Direct Importer of Russian Impressionism Art and Contemporary Russian Art, and we bring together powerful collections of paintings by Russian artists who never dreamed the world would see their talents. We have served the Chattanooga, TN community since our doors first opened in 1981, and our business has grown to include 49 states plus a significant number of international destinations. Despite this business growth, our mission has remained clear and simple, "To bring beauty into the lives of those we serve." Our commitment to this mission takes us deep into Russia every eight to twelve weeks, where we carefully select paintings directly from the artists, or from the artist's families, that represent the best in Soviet impressionism era and post-Soviet era art.
Our Special Services: Each of our Russian art paintings has a real-life story behind it! And, as a Direct Importer, we are uniquely able to connect the buyer with the artist by supplying detailed biographies and as much personal information about the artist and the artwork as possible. We encourage inquiries from dealers and invite special requests for a particular artist's work to be acquired when available. Additionally, our long-term and in-depth understanding of the uniqueness and intricacies of the market for Russian Impressionism Art has given us the capability to develop and offer a FREE program titled "Beginners in Collecting." Please contact us for more information about this highly informative program that is focused on the needs of first time Russian art buyer.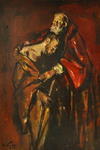 Our Artists: We offer original fine art oil paintings from the most outstanding Russian Impressionism artists of the Soviet impressionism era, as well as spectacular works by the best Contemporary Russian artists of today! The subject matter ranges from a broad selection of adult and child portraits, landscapes, florals, still life, country life, wildlife, military scenes, and more! Notable Russian artists we represent include: Alekseyev, Andreev, Arbuzov, Azovtsev, Baltermants 1912-1990, Baranov, Belopolski, Belov, Blokhin, Blyaknitsky, Bogachev, Bykov, Chernushkin, Children's Academy of Art, Davydov, Domashnikov, Donskoi, Dyakov, Efanov, Fattakhov, Feshin, Finakov, Formozov, Frentz, Frolov, Frolov, Galakhov, Gippius, Goncharov, Goncharov, Gromyko, Igoshev, Inchin, Inger, Kalyuta, Kashin, Kazakevich, Kharin, Khoroshilov, Kolesnikov, Komolov, Komolova, Korzhev, Kostryukov, Kovrigina, Kozinina, Krantz, Krivoruchko, Krul, Kulakov, Kurzanov, Kuvin, Lekomtsev, Konstantin Mikalovich, Levin, Likhachev, Maiorov, Malikov, Map of Russia, Marshalkov, Martynenko, Melnikov, Mikhailov, Milashevskiy, Minkin, Minkov, D.A., Mokrozhitskiy, Murylov, Murzinov, Natarevich, Nebolsin, Ogorodov, Petrovichev, Pichugin, Pikalov, Ponomarev, Popov, Prikazchikov, Pyatnitskiy, Romadin, Rudnev, Russian Academy of Arts, Ryabinski, Safargaleev, Satel, Sergeeva, Shedrin, Shishkin,, Shpakovsky, Shpakovsky, Sizov, Skargina, Smagin, Smirnov, Sochnev, Solomin, Soloyvev, E., Sorokin, Stakhovski, Timkov, Tkachev, Toprokov, Trunov, Tsymbalist, Tulupov, Unknown, Uspenskaya, Vasin, Vinogradov, Vladimir, Vnodchenko, Yablonskaya, Yeryomenko (Eremenko), Zaitseva, Zavarin, Zhabski, Vladimir, Zherebtsov, Zvonarev... and more. View their work here
Browse: We hope you'll enjoy browsing through our Russian Impressionism Art, Contemporary Russian Art, and Russian Lacquer Box Galleries. Our Main Gallery contains our complete collection of Russian Paintings. Or, if you prefer, you can Search by Artist. And, we invite you to visit our Featured Artist page. Whatever you decide, we look forward to assisting you.
Regards,
Lynn Cline
L.P. Cline Gallery
Direct Importers of Original Russian Art
508 Broad Street
Chattanooga, TN 37402
Phone: 423-265-4786
LP Cline Gallery is a Direct Importer of original Russian art. Our Russian Art Gallery is located in beautiful Chattanooga, Tennessee. You can also see our entire collection of Russian art in our
Russian Art Gallery
online at www.lpcline-russian-art.com. We work with fine art collectors everywhere, nationally and internationally, including: AL-Alabama, AK-Alaska, AZ-Arizona, AR-Arkansas,
San Francisco
CA-California, CO-Colorado, CT-Connecticut, DE-Delaware, DC-Washington DC, FL-Florida, GA-Georgia, HI-Hawaii, ID-Idaho, IL-Illinois, IN-Indiana, IA-Iowa, KS-Kansas, KY-Kentucky, LA-Louisiana, ME-Maine, MD-Maryland, MA-Massachusetts, MI-Michigan,
Minneapolis
MN-Minnesota, MS-Mississippi, MO-Missouri, MT-Montana, NE-Nebraska, NV-Nevada, NH-New Hampshire, NJ-New Jersey,
Santa Fe
NM-New Mexico,
New York
NY-New York, NYC-New York City, NC-North Carolina, ND-North Dakota, OH-Ohio, OK-Oklahoma, OR-Oregon, PA-Pennsylvania, RI-Rhode Island, SC-South Carolina, SD-South Dakota,
Chattanooga
TN-Tennessee,
Dallas
and
San Antonio
TX-Texas, UT-Utah, VT-Vermont, VA-Virginia, WA-Washington, WV-West Virginia, WI-Wisconsin, and WY-Wyoming. Our international clients range from Canada, Mexico, South America, Great Britain and Europe, to Africa, the Middle East, China, Japan, other Far East countries, and Russia.
In the Spotlight...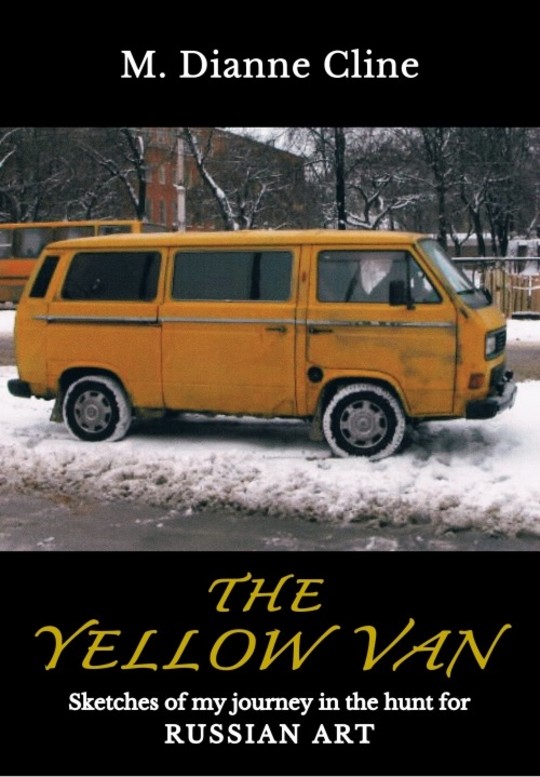 "The Yellow Van" by: M. Dianne Cline 160 pages, Black & White and Color Plates
Read More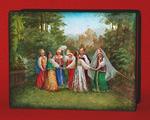 Russian Lacquer Boxes
We are pleased to be able to offer the finest in Lacquer Miniatures from the villages of Fedoskino and Palekh. We personally selected and commissioned the finest of boxes from both areas. Visit our Lacquer Boxes Gallery for more information.